Board of Directors and Corporate Governance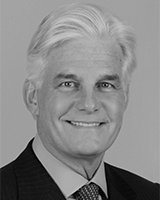 David Wood
Independent Director
Mr. Wood has been involved in the Canadian securities industry for 3 decades holding senior executive management positions with 3 major national investment dealers. Mr. Wood started Correspondent Network at First Marathon Securities Limited which pioneered the development of the Canadian correspondent clearing and business segment. Mr. Wood first joined the CDS Board in 1990 as representative of the Toronto Stock Exchange until 2006. Mr. Wood retired in 2008 and after two years he rejoined the CDS Board and was elected Chairman in 2010.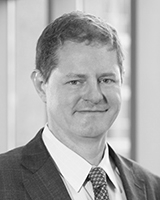 Jean-Paul Bachellerie
President and Chief Operating Officer, PI Financial Corporation
Mr. Bachellerie is the President, Chief Operating Officer of PI Financial Corporation, Canadian Investment dealer providing a full range of investment products and services to individual, corporate, and institutional investors and operates a US-licensed subsidiary as well as an insurance-licensed subsidiary. Mr. Bachellerie's previous roles include Manager of Finance at Ernst & Young. Mr. Bachellerie was also the Chair of the Pacific District Council of IIROC and a member of IIROC's National Advisory Committee.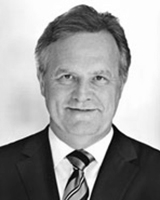 Lloyd Costley
Chief Operating Officer, Raymond James Ltd.
Mr. Costley is the Chief Operating Officer of Raymond James Ltd., where he oversees administrative and operational functions, including information technology, finance, legal, human resources, securities operations, office services, credit, registrations and compliance. Mr. Costley is also a Director and serves on the Operating Committee of Raymond James Ltd. In his previous roles Mr. Costley served as a senior financial and operations executive with the Canadian Venture Exchange (now TSX Venture Exchange). Prior to that, Mr. Costley was Executive Vice President and Chief Financial Officer at the Vancouver Stock Exchange.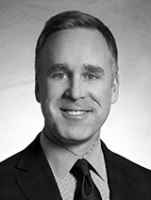 Patrick Cronin
CEO and Group Head of BMO Capital Markets
Mr. Cronin was appointed CEO and Group Head of BMO Capital Markets in November 2016. In this role, Mr. Cronin is responsible for BMO Financial Group's interactions with corporate, government and institutional clients. Previously Mr. Cronin was President and Chief Operating Officer of BMO Capital Markets where he had oversight of all balance sheet and risk management activity, international operations, and regulatory and compliance functions. Prior to that, Mr. Cronin served as Head of the Trading Products group, where he had responsibility for the Sales, Trading, Research and Structuring groups in Equity Products, Debt Products, Foreign Exchange, Derivative Products and Securitization.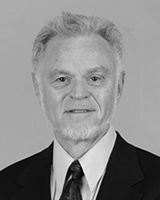 Charles Freedman
Independent Director
Mr. Freedman is currently Scholar in Residence in the Department of Economics and co-director of the Centre of Monetary and Financial Economics at Carleton University. Mr. Freedman served as a Deputy Governor at the Bank of Canada from 1988 to 2003 with responsibility for matters related to the design of monetary policy and issues regarding financial institutions and clearing and settlement systems. Mr. Freedman has served as a consultant to many central banks, focusing on both monetary policy questions and issues surrounding the organization and structure of central banks.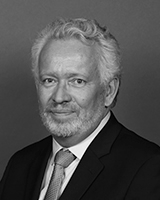 Glenn Goucher
President
Mr. Goucher is President of The Canadian Depository for Securities Limited (CDS), Canada's national securities depository, clearing and settlement hub for equity, fixed income and money markets. Mr. Goucher is also President and Chief Clearing Officer of the Canadian Derivatives Clearing Corporation ("CDCC").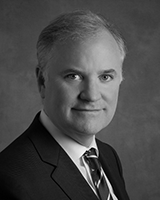 Paul Langill
Chief Operating Officer, TD Securities and Executive Vice President, TD Bank Group
Mr. Langill is the Chief Operating Officer of TD Securities, responsible for overseeing its global governance, initiatives portfolio, operations and technology services. Previously Mr. Langill was Senior Vice-President, Trading Risk-Risk Management, TD Bank Group, responsible for setting market risk policies, proactively identifying, measuring and monitoring markets risks within TD Bank Group, measuring and managing liquidity risk within the Wholesale Bank, and providing analytical modelling expertise to all of TD Bank Group's businesses. Prior to joining TD Bank Group, Mr. Langill was a partner in Ernst & Young's Capital Markets Practice.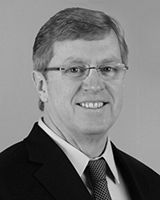 Bruce Macdonald
Independent Director
Mr. Macdonald has extensive experience in the financial services industry. Previously Mr. Macdonald was Head of Commodities for RBC Capital Markets and Co-CEO of RBC (Barbados) Trading Bank Corp. where he led RBC's Discretionary Capital Group in the Bahamas. Previously Mr. Macdonald was Head of Wholesale Technology and Operations for RBC's Capital Markets and Wealth Management business. Mr. Macdonald served as Executive Vice President of Royal Bank of Canada and served as President of RBC Dominion Securities Inc., a Canadian brokerage firm, from 2005-2015.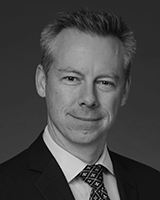 John McKenzie
Chief Financial Officer, TMX Group
John McKenzie is Chief Financial Officer (CFO) of TMX Group and a member of TMX Group's Executive Committee. He is responsible for the financial management of the company as well as for the administrative oversight of TMX Group's equities, fixed income and derivatives clearing businesses.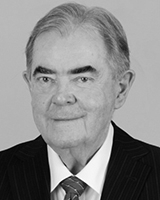 John Mitchell
Independent Director
Mr. Mitchell is a seasoned financial professional with many years of experience in major companies. Recent experience includes responsibility as Senior Vice-President Finance and Chief Accountant of the Bank of Nova Scotia for the financial management, reporting and control of the Bank's world-wide operations. More recent responsibility was as President of the offshore reinsurance and treasury operations of Scotiabank located in Barbados. Mr. Mitchell has served in Canada on a variety of Boards, including the major operating subsidiaries of Scotiabank in Canada covering mortgages, leasing, trust and insurance companies.