Senior Management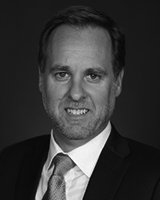 Kevin Sampson
President, CDS
Mr. Sampson is President of CDS. Kevin has over 20 years of capital markets experience managing high-performing teams across multiple functions and business areas, including sales and business development, operations, customer support and product development. His collaborative, client-centric approach has enabled Kevin to achieve positive business results while building long-term, trusted relationships with peers and stakeholders across the industry. Most recently, Kevin was President, Equity Trading for TMX Group Inc. where he managed the trading businesses of Canada's premier equity exchanges (Toronto Stock Exchange, TSX Venture Exchange and TSX Alpha Exchange).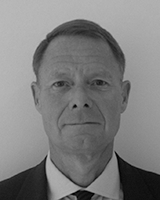 Wayne Ralph
Chief Operating Officer, CDS
Mr. Wayne Ralph is Chief Operating Officer of CDS. Mr. Ralph has over 25 years' experience in the financial services industry, including a strong operations focus at two of Canada's leading financial institutions. Previously, Mr. Ralph was the Executive Vice President, Global Operations and INTRIA at Canadian Imperial Bank of Commerce. Mr. Ralph's previous role includes Managing Director, Infrastructure at CIBC's Global Operations team. Before joining CIBC, Mr. Ralph was at RBC Dominion Securities as Vice President and Managing Director – National Securities Operations.
Mr. Ralph holds a Bachelor of Commerce from University of Toronto.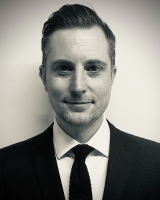 Olivier Léon
Chief Risk Officer, CDCC and CDS
Mr. Olivier Léon is Chief Risk Officer for CDCC and CDS. He has over six years of experience at TMX and, most recently, led the CDCC and CDS enterprise risk and operational risk management frameworks as Director, Enterprise Risk Management and Operational Resiliency. Before joining TMX, he worked as a senior consultant advising companies in the financial industry on operational risk, business continuity and regulatory compliance.
Mr. Léon holds an MBA from Laval University and a Master in Management from Montpellier Business School in France.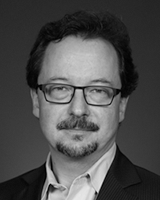 Joseph Ernst
Chief Compliance Officer, CDS and CDCC
Vice President, Legal and Business Affairs, TMX Group Limited
Mr. Joseph Ernst has been the Chief Compliance Officer of CDS and CDCC since December 2017 and as Vice President, Legal and Business Affairs, for TMX Group Limited, the ultimate parent of CDS and CDCC, since August 2015. Mr. Ernst previously served as Vice President, Commercial & Compliance, for TMX Group Limited from January 2013 to August 2015 and has served in various roles in the legal department of TMX Group Limited since 2001.
Mr. Ernst holds a Bachelor of Laws degree from Osgoode Hall Law School.